Update: Watch the recording via Adobe Connect at http://stc.adobeconnect.com/p2uv2ob2ahk/
Slides from the presentation are available for viewing on Google Drive at https://drive.google.com/file/d/0B1OjS1yhuPvRV0xtRVZULThicWs/view?usp=sharing
Special thanks to our speaker, Lori Meyer, and to Deborah Krat and Steve Jong for setting up the presentation.
Friday, January 27, 2017 12:00 PM – 1:00 PM EDT
Register on Eventbrite


About the Webinar
How do you develop and keep strong leaders in your community? This webinar will look at:
What leadership means from various perspectives
The role of strong leadership in your community's success
The challenges of maintaining leaders
Ways that chapters and SIGs can discover, attract, and keep the leaders that will strengthen your community as a value-adding, member-engaged technical communication resource
This webinar will be recorded.
About the Audience
This webinar is for STC community leaders, who are encouraged to register and attend online or watch the recording.
About the Speaker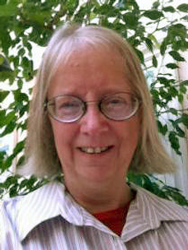 Lori Meyer, CAC leadership succession lead, is a technical writer and editor who has served in both roles throughout her career. She currently writes documentation and training materials for a Silicon Valley software company. Lori is an STC Fellow, a member and volunteer for the STC Technical Editing SIG, past president of the East Bay Chapter, and current president of the Washington DC-Baltimore Chapter. She also manages membership for the Rochester, San Diego, and Carolina Chapters.
Register on Eventbrite