This webinar was recorded.

The recording of the webinar is available now at http://stc.adobeconnect.com/p2lzxmuzmo9/
Slides from the presentation are available at https://drive.google.com/open?id=0B0NujMucV5PSRDV0aFNzWEtxQzA
Thanks again for attending and special thanks to Bernard Aschwanden and Steven Jong for pulling together this CAC event.
Join us for Planning for a Year (In a Weekend) on Friday, July 8th.
9:00 am Pacific / 10:00 am Mountain / 11:00 am Central / 12:00 noon Eastern
Friday, July 8, 2016
Register on Eventbrite


About the Webinar
Designed by community leaders, for community leaders, this webinar discusses issues facing communities and volunteers. It includes a proposal you can make to your executive committee to change the way you run your events and simplify leadership. With time and resources being more and more difficult to manage, a mixed in case study discusses what one community did, and the net result. Hear about ideas on running a community. See if there are ways to simplify your model.
This webinar will be recorded.
About the Audience
This webinar is for STC community leaders, event managers, and program managers. You are encouraged to register and attend online or watch the recording.
About the Speaker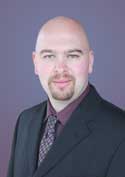 Bernard Aschwanden solves problems and helps companies generate more revenue. He guides clients through the best processes to create, manage, and deliver content. Once delivered, he helps socialize the message, understand and act on feedback, and improve the process and workflow.
He is the founder of Publishing Smarter (www.publishingsmarter.com), an Associate Fellow of the Society for Technical Communication (www.stc.org) and Immediate Past STC President. Bernard has helped hundreds of companies implement successful solutions. He is focused on publishing better, publishing faster, and publishing smarter.